!E html PUBLIC "-//W3C//DTD XHTML 1.0 Transitional//EN" "http://www.w3.org/TR/xhtml1/DTD/xhtml1-transitional.dtd">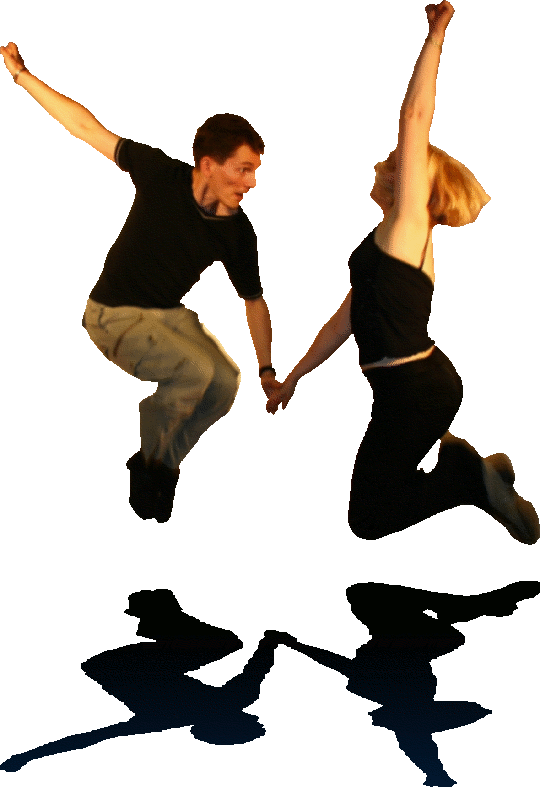 LINE DANCES
FOR ROUND DANCE LEADERS
INTRO
We should all have a few Line dances on hand for these special occasions when we are suddenly faced with a non-dancing crowd of visitors who need to be entertained, but alas, when the case arises, we R/D leaders are often taken by surprise and invariably fall back on the old, tired Amos Moses and Popcorn or mixers like the Bingo Waltz and Patty Cake Polka. I am not sure that the teenagers who have reluctantly accompanied their parents to their New Year party , for instance, will be truly amused. In fact, well be lucky if they consent to move to the floor at all and if they do laugh, I fear that it will be at our expense. There is today, fortunately, quite a choice of modern, fun Line dances to strongly rhythmic music that appeals to the young and less young and which are easy to teach in no more than 20 minutes.
We could even go further than the occasional entertainement and look at Line Dancing as a recruiting tool. It has been quite a success everywhere in the past few years and no wonder: no need for a partner, good opportunity for girls to meet boys and vice versa, quick rewarding result without having to go thru a lengthy class etc… It is not hard to understand why this easy activity attracts the young crowd. In these times when we have great difficulty getting a class together and sadly contemplate the fact that round dancing may well become an activity confined to retirement homes, Line Dancing offers an interesting alternative. And if, in the back of our minds, we have the sneaky idea that after a few weeks we might well introduce some round dancing to our line dancers…. hey, we cannot be held responsible for every little idea that crawls into our brain, can we?
Being in fact quite prejudiced against Line Dancing myself because of its repetitiveness, I was not the choice person to try to put a repertoire together, so I sought expert help from the few round dance leaders who also teach and even choreograph Line dances. I am grateful to Martha Ogasawara in Japan, Mike Seurer in the USA and Anthea in Sweden. Thanks to them I was able to put together a repertoire of sorts, listing, across each line dance, the various pieces of music to which the dance can be done. Although choreographers generally write a Line dance to a particular song, they also research alternative pieces of music that can be used for variety. It is as if we would cue the routine of "Answer me" to several other tunes... and why not? It is also smart to have various tempi in the choice of music for a particular dance, using the slower song for practice and working ones way slowly towards the full speed one.
It is quite possible to learn and teach quite a few line dances without any investment whatsoever by simply using some of the music that we already have on hand for Round Dancing: in the repertoire below, youll recognize Ace in the Hole (George Strait); All you ever do is Bring me Down (Mavericks); Boot Scootin' Boogie (Brooks & Dunn) ; Chaka Chaka (Rosanna Rocci); Come Dance with me (Nancy Hays); Don't be cruel (Elvis); Honky Tonk Superman (Aaron Tippin); I Like it I Love it (Tim McGraw), Jailhouse Rock - King Creole (Billy Swan); Little White Moon (Hoyt Axton) – Golden Classic; Mambo # 5 (Lou Bega); Reggae Cowboy (Bellamy Brothers) ; Rocking with the Rhythm of the Rain (Judds); San Antonio Rose (Patsy Cline); Sunflower (Glen Campbell).
The next baby step might be to invest into one or two CDs by Scooter Lee. Youll notice in the table below that 23 songs are hers: Baby Please Come Home, Barefootin', Be Bop a Lula. Cool, Cool Mardi Gras, He's my little Jalapeno, High Test Love, Honey Hush, Honky Tonk Twist, I still Believe, J'ai du Boogie, Louisiana Man, Moving on Up, Please, Please, Pride and Joy, Roll back the Rug, Rose Garden, Steppin' Out, Somebody Loves You, The Christmas Card, Twistin' the Night Away, Wasn't that a Party, Wonderful One, Would you Consider.
Please note that the last part of the repertoire shows the older dances that I was knocking somewhat unfairly at the beginning of this brief. The dances in question and their music may indeed be a little past their prime but they are still fun to do and trying to attract the young does not mean stopping to entertain the more mature crowd.
USEFUL LINKS TO FIND STEP SHEETS
The Kickit site:
http://www.kickit.to/ld/Search.html?json=1&PHPSESSID=2a921aa1d44f8309b9bf2dc7cc39c93b
You have to be a member to get new dances, but access is free for dances older than 3 months.
The CopperKnob site:
http://copperknob.co.uk/default.aspx
There are also often links to videos of the dance here as well, which is often a help.
The Swedish site:
Just look under the first letter of the dance you want. It also tells you the music the dance was choreographed to and sometimes also alternative music.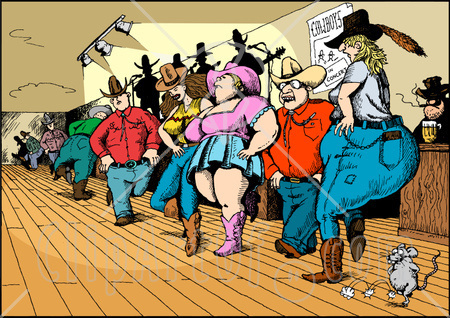 Dance (Choreo)
Music (Artist)
Alternate Music (Artist)

123 Waltz (Myers)

Lonely You (Lee Ann Womac)
Tattoos of Life (Steve Wariner)

2 Hell and Back (Fowler/Sala)

If You are Going Through Hell (Rodney Atkins)

All that Jazz (Unknown)

All that Jazz (Ute Lemper)
I like it I love it (Tim MacGraw)

Bosa Nova (Dennington)

Dont Blame it on the B.N. (Jane McDonald)

Cajun Thang (Thompson)

Cool, Cool Mardi Gras (Scooter Lee)
Hes my Little Jalapeno (Scooter Lee)
Please, Please (Scooter Lee)
Would You Consider (Scooter Lee)
Mambo 5, Lou Bega
Too Many Pockets (Darryl Worley)

Chaka Chaka (Unknown)

Hooked on a Feeling (Blue Suede)

Chaka Chaka (Seurer)

Chaka Chaka (Rosanna Rocci)

Cherokee Boogie (Seurer)

Cherokee Boogie (BRS49)

Come Dance with me (Thompson)

Come Dance with me (Nancy Hays)

Crazier than usual (Emily Drinkall)

Crazier than Usual (Joey Daniels)

Crazy Foot Mambo (McAdam)

If you Wanna be Happy (Dr Victor / Rasta Rebels)

Cucaracha (Dahl)

Mexican Dinner (Kentucky Headhunters)
All You ever do is Bring me Down (Mavericks)
Right Now (Mary Chapin Carpenter)

Cupid Shuffle (Unknown)

Cupid Shuffle (Cupid)

Cut A Rug (Thompson)

Roll Back the Rug (Scooter Lee)
Twistin the Night Away (Scooter Lee)
Honky Tonk Twist (Scooter Lee)
High Test Love (Scooter Lee)
Louisiana Man (Scooter Lee)
Would You Consider (Scooter Lee)

D.H.S.S. (Gaye Teather)

Coffee (Supersister)
A World of Blue (Dwight Yoakam)

EeeZee Boogie (Kathy Brown)

Boogie Down (Al Jarreau)
Oh Justine (Buddy Jewell)
Dont you Wish it was True (John Fogerty)

Eye Candy (Murphy)

Candyman (Christina Aguilera)
Runaround Sue (Dion)
Be my Baby Tonight (Montgomery)
Getting in the Mood (Brian Setzer)
The Candyman (Sammy Davis JR)
You never Take me Dancing (Travis Tritt)
Monkey Song (SugarBees)
Fly Away (Lutricia McNeal)
Dont be Cruel (Elvis Presley)
Rockin with the Rhythm of the Rain (Judds)

Gamblers Trick (Juliet Hauser)

Ace in the Hole (George Strait)
San Antonio Rose (Patsy Cline)

Honky Tonk Twist (Perry)

Honky Tonk Superman (Aaron Tippin)

Im Alive (Seurer)

Im Alive (Dion)

Irish Stew (Lightfoot)

Irish Stew (Sham Rock)
Women Rule (Lonestar)
Days go By (Keith Urban)

Jai du Boogie (Perry)

Jai du Bougie (Scooter Lee)

Jailhouse Creole (Double Trouble)

Jailhouse Rock King Creole (Billy Swan(

Jo n Jo Tango (Thompson)

Hernandos Hideaway (Hause)
Other tango songs

Little White Moon (Seurer)

Sneaky Moon (Tanya Tucker)

Love Trick (McEnaney)

Whats not to Love (Trick Pony)

Lucky Star (Seurer)

Boot Scootin Boogie (Brooks & Dunn)
Big Ol Truck (Toby Keith)

Midas Touch (Seurer)

That Girls Been Spying on Me (Billy Dean)

Rio (Lowery)

Patricia (Mestizzo)
Viene Mi Gente (Chica)
Walk On (Reba McIntyre)
Angelina (Lou Bega)

Ritas Waltz (Thompson)

Somebody Loves You (Scooter Lee)
Tucson Too Soon (Tracy Bird)
The Christmas Card (Scooter Lee)
I Still Believe (Scooter Lee)

Rose Garden (Thompson)

Rose Garden (Scooter Lee)
Pride and Joy (Scooter Lee)
Honey Hush (Scooter Lee)
Baby Please Come Home (Scooter Lee)

Swingin Thing (Thompson)

Steppin Out (Scooter Lee)

Jai du Boogie (Scooter Lee)

Wonderful One (Scooter Lee)
Moving on Up (Scooter Lee)
Wasnt that a Party (Scooter Lee)

Waltz Away (Fowler)

Love Aint Here any More (Take That)
OLDER LINE DANCES THAT USED TO BE POPULAR AT SQUARE DANCES
| | | |
| --- | --- | --- |
| Dance (Choreographer) | Music (Artist) | Comment |
| Amos Moses (Unknown) | Jerry Reed, RCA GS447-0896 | Very Easy |
| Electric Slide | Marcia Griffiths | |
| Grand Colonel Mixer (Winter) | The Grande Colonel Spin (Kalox Rhythm Boys), Kalox K-112 | Mixer |
| Homegrown Tomatoes (Unknown) | Homegrown Tomatoes (Guy Clark) | I still like this one, good song. Medium level. |
| Japanese Soft Shoe (Unknown) | Japanese Soft Shoe, Grenn 17003 | |
| Latin Wiggle Introductory Routine | Special Pressing 103731 | Suitable for R/D open houses |
| Mickey (O'Donnell) | Grenn 17089, flip cued | Medium level |
| Patty Cake Polka | Sundowners Band, Windsor 4624 | Mixer |
| Popcorn (Unknown) | Popcorn (Hot Butter) Musicor Startime MUS-1959 | Easy |
| Schottische | Jack Rivers Boys, McGregor 5003 | Mixer |
| Steppin' Out (Knapp) | The Texans, Blue Star 1528 | Quite difficult and fun |
MUSIC USED FOR CLOGGING IN EUROPE
Updated 16-Feb-2018